Kizevak Prospect
The Kizevak Prospect is a past-producing open-pit mine that ceased operations in the late 1990s.

Kizevak is a past-producing open pit mine which produced 2 Mt between 1985 and 2000. Intermediate sulphidation epithermal zinc-lead-silver-gold mineralisation is confirmed over a northwest-southeast strike length of 900 m and remains open in both directions.
Kizevak has 29,000 m of historical drilling and 7,000 m of underground exploration development. A Yugoslav resource estimate of 3.9 Mt @ 3.92% Zn, 2.15% Pb and 31 g/t Ag in the A+B+C1 categories was defined (not JORC compliant). The Company has commenced drilling in 2018, and has confirmed mineralisation over a strike length of 900 m, from surface down to more than 200 m, with a thickness up to 60 m. In addition to historically defined mineralisation, sub-parallel structures and zones have been outlined beyond the historic resource outline.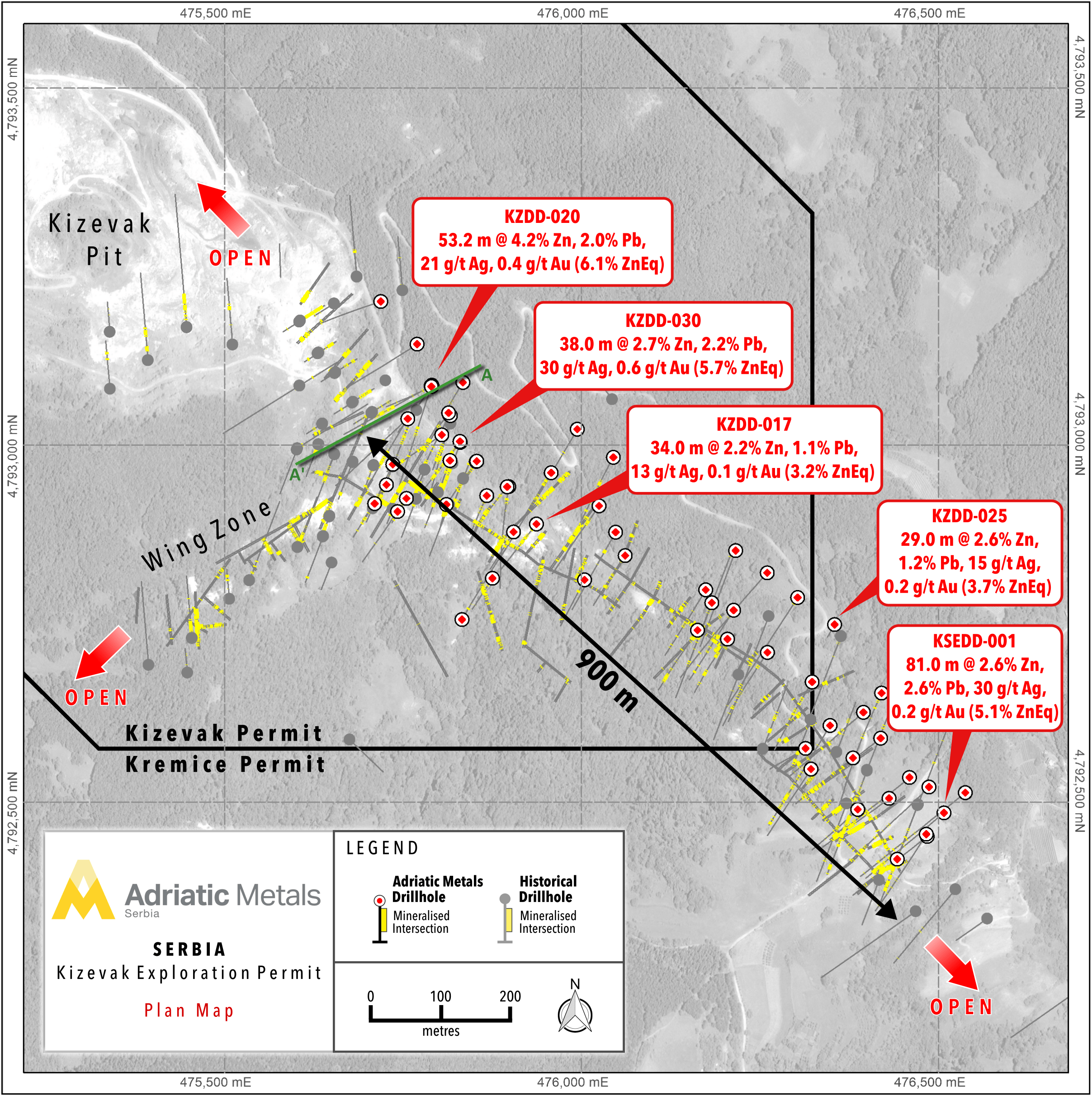 Adriatic and historical drilling at Kizevak
Intermediate sulphidation epithermal zinc-lead-silver-gold veins occupy extensional fault and tectonic breccia zones. The confluence between primary NW-SE and subordinate NE-SW, E-W and N-S striking structures controls thick plunging ore shoots. The host volcanic suite exhibits a secondary control on mineralisation, with thickening of structures where massive andesites are transected as opposed to andesitic breccia. The hanging-wall to massive sulphide veins exhibits stockwork style mineralisation.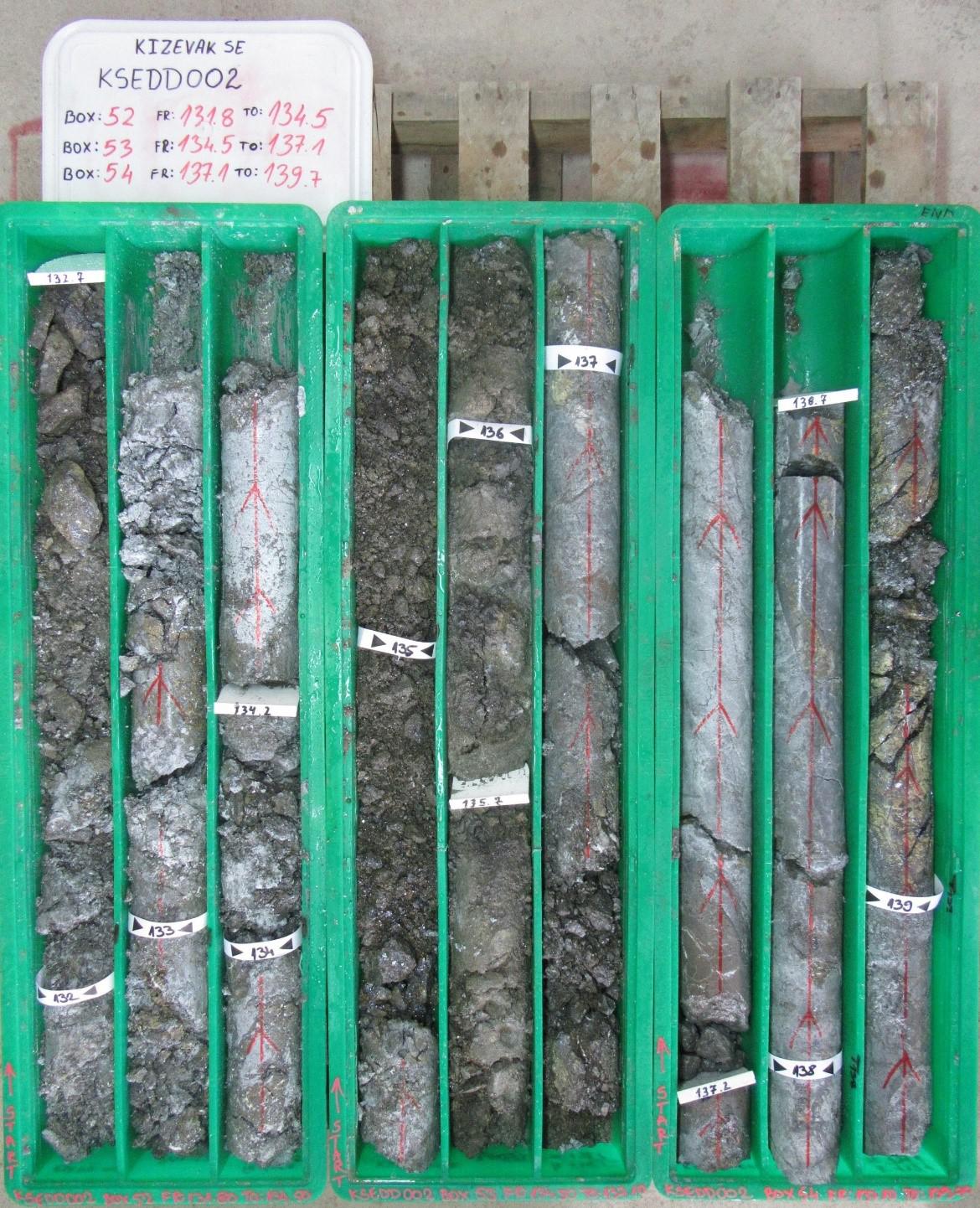 KSEDD002 - 11 m @ 23.9% Zn, 11.4% Pb, 180.7 g/t Ag, 0.2 g/t Au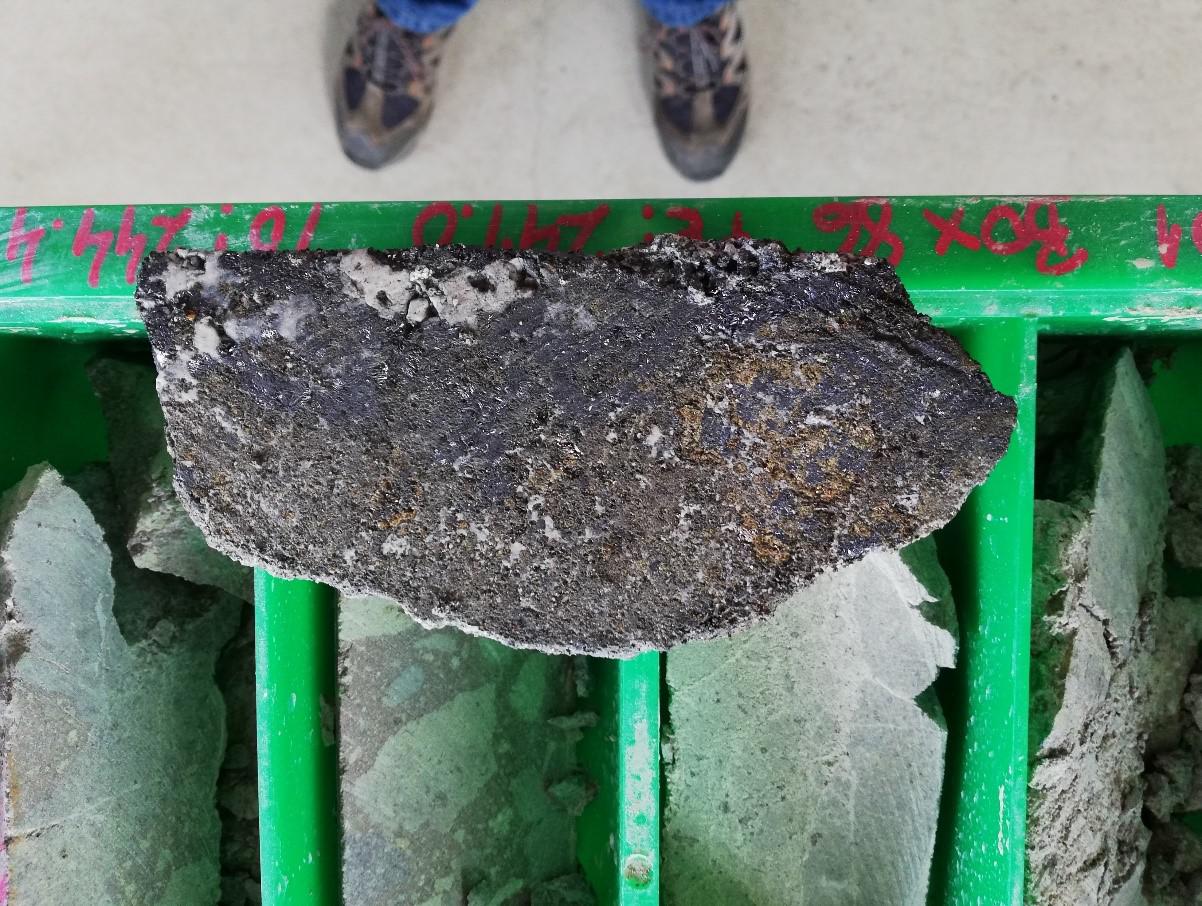 KSEDD001 – 3.6 m @ 24.6% Pb, 1.6% Zn, 324.7 g/t Ag, 0.2 g/t Au
Ground magnetic surveys define broad magnetic lows representing magnetite-destructive sericite-clay-pyrite alteration, coincident with strong polymetallic soil anomalies and known mineralisation. Numerous targets on the peripheries of the main Kizevak trend are yet to be tested by drilling.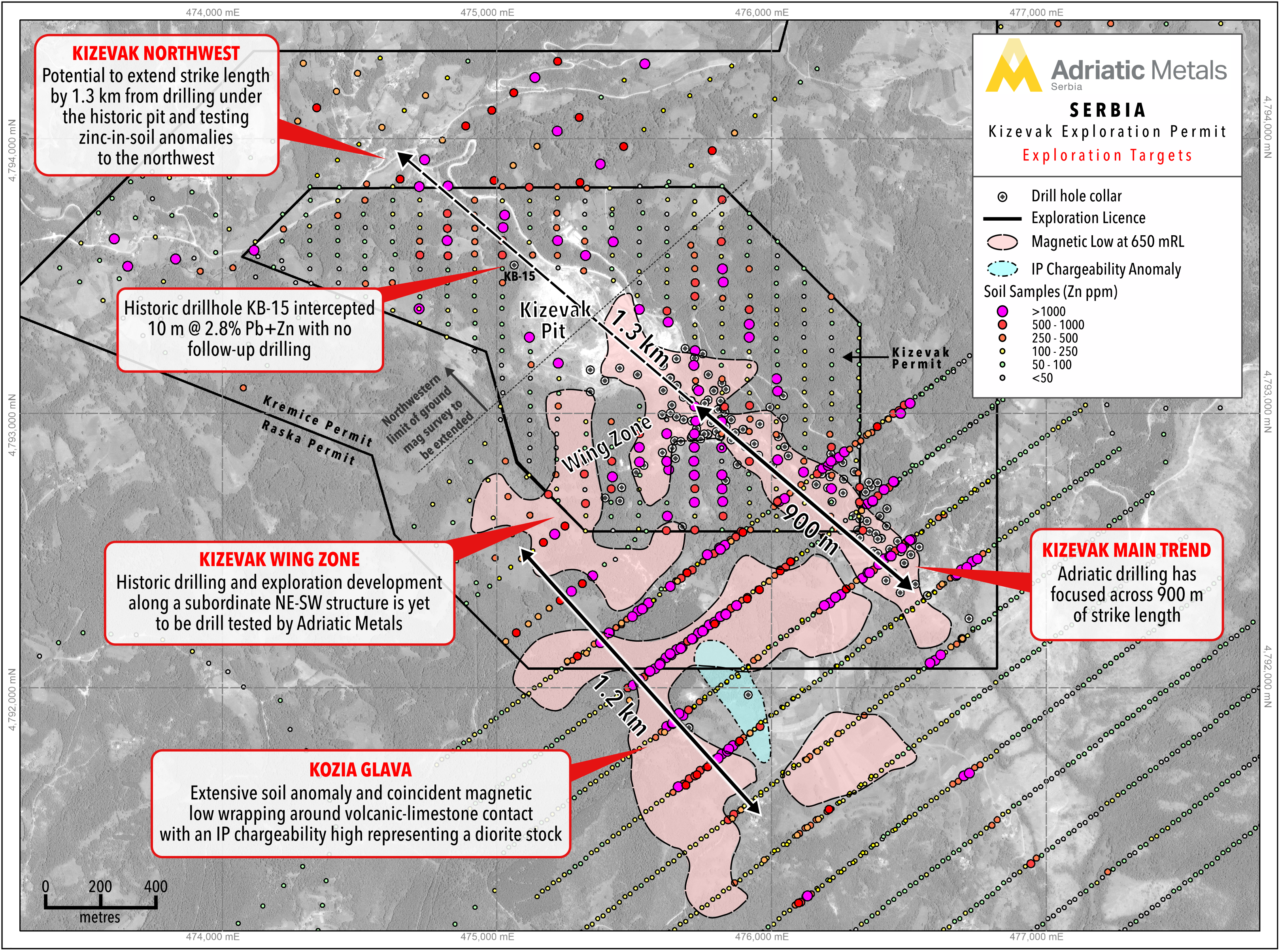 Exploration potential at Kizevak