Second visit of Raska Gymnasium students to our Info Center
Community News

3 May 2023
Raska Gymnasium students and professors visit our Info Center as part of Education project ERASMUS+
We had the pleasure of hosting Raska Gymnasium students and teachers at our Info Center for the second year in a row, this time as part of Education project " ERASMUS+.
The project consists of two elective programs "Education for Sustainable Development" led by geography teacher Dusica Petrovic and "Visit to an Occupation" led by history teacher Marica Vukovic.
The visit was a part of numerous project activities with the aim of introducing students to our Company and geologist profession. Our Senior Project Geologist Tijana Momcilovic, Junior Geologists Ljubomir Vukadinovic and Bojana Jevtic, and Info Center Associate Ivana Miletic organized a workshop for the occasion which consisted of two parts.
The first part focused on mineral deposits around the World, in the Republic of Serbia and on Raska municipality territory, and included presentation of all phases of geological research with special emphasis on sustainable development. The second part of the workshop consisted of work in groups, during which the students, assisted by our team, went through an "imaginary" day of an exploration geologist.
All workshop participants showed great interest and a high level of understanding of presented materials, to the satisfaction of the professors and our team, and we look forward to welcoming more Raska Gymnasium students in the future.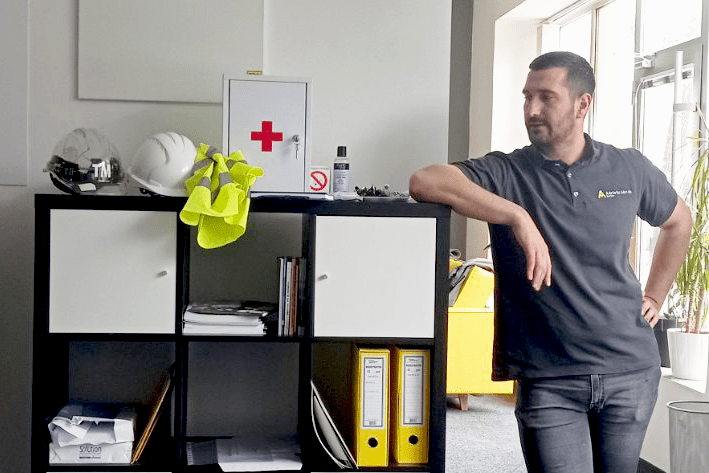 Our Junior Geologist Ljubomir Vukadinovic presenting profession of a geologist to guests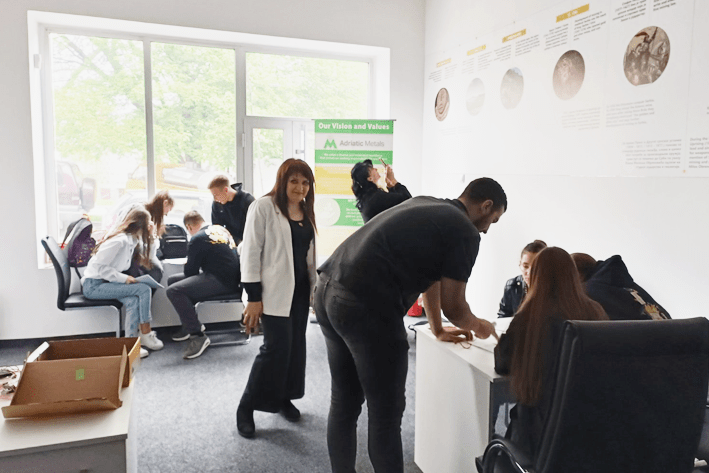 Student group work assisted by our geologists